The 5 best Instagram and TikTok hot spots in Berlin
The 5 best Instagram and TikTok hot spots in Berlin
Berlin is a city full of creative energy and stunning architecture, perfect for stunning Instagram photos and entertaining TikTok videos. Whether you're an influencer looking for unique backdrops or just looking for a beautiful place to shoot, Berlin has plenty of hot spots to offer. Here are the top five Instagram and TikTok hot spots in Berlin that you should definitely visit.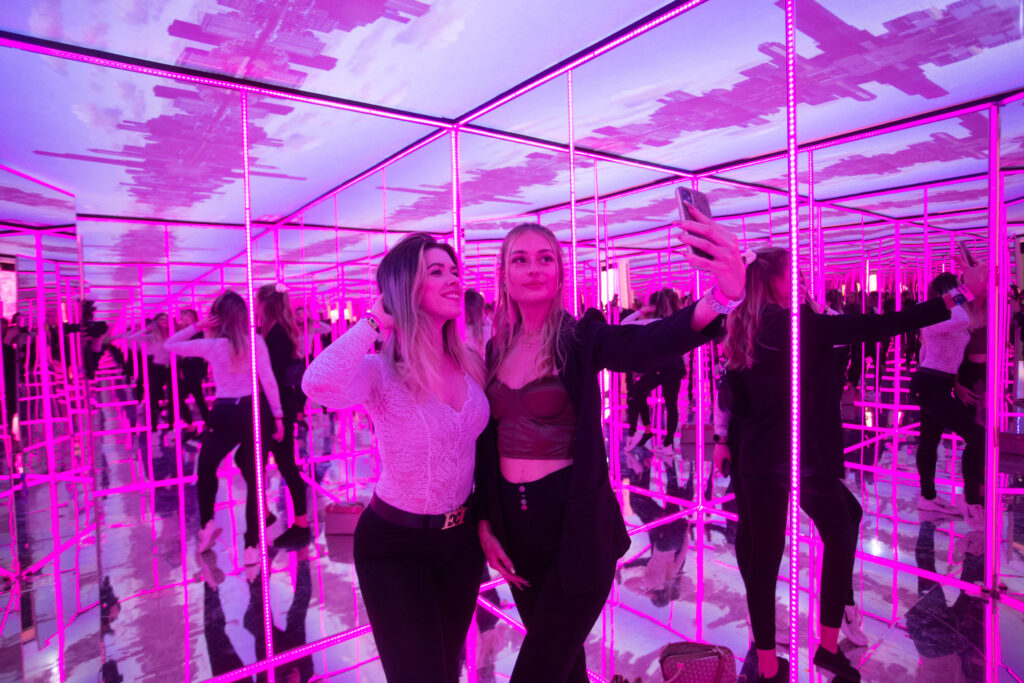 The WOW! Gallery Berlin 2.0 - the ultimate Selfie- and Social Media Playground
At the top of our list is The WOW! Gallery Berlin 2.0, the first and largest selfie museum and social media playground in Berlin. This place has been completely rebuilt and offers a variety of unique backdrops specifically designed for perfect photos and reels. The WOW! Gallery is located near the East Side Gallery, making it the ideal place to combine art and culture with your social media content. No matter what the weather, you'll always find great opportunities to express your creativity here. Over 30 perfectly lit PoP Up backdrops await you. It's best to book a time slot for the DIY shoot in advance.
2. brandenburg gate - the landmark of berlin
The Brandenburg Gate is undoubtedly one of the most famous landmarks in Berlin and a must-see for every Instagram and TikTok user. This impressive gate provides a picturesque backdrop for photos and videos. Whether you're standing in front of the gate or have it in the background, your shots are guaranteed to look impressive.
3. Mauerpark Flea Market - Vintage Vibes and Street Art
Mauerpark Flea Market is not only a great place to find unique vintage treasures, but also a wonderful place to take great photos. The colorful atmosphere, street art and crowds give this place a unique energy. Whether you take photos of the stalls, the artistic graffiti or the street artists, Mauerpark Flea Market offers many interesting subjects.
4.street art in Berlin East Side Gallery - history meets art
Berlin's East Side Gallery is a 1.3 kilometer long piece of the former Berlin Wall that has been transformed into an impressive open-air gallery by artists from all over the world. Here you'll find a variety of murals and street art that are not only historically significant, but also offer great photo opportunities. Use the artistic backgrounds to create unique images for your social media profiles.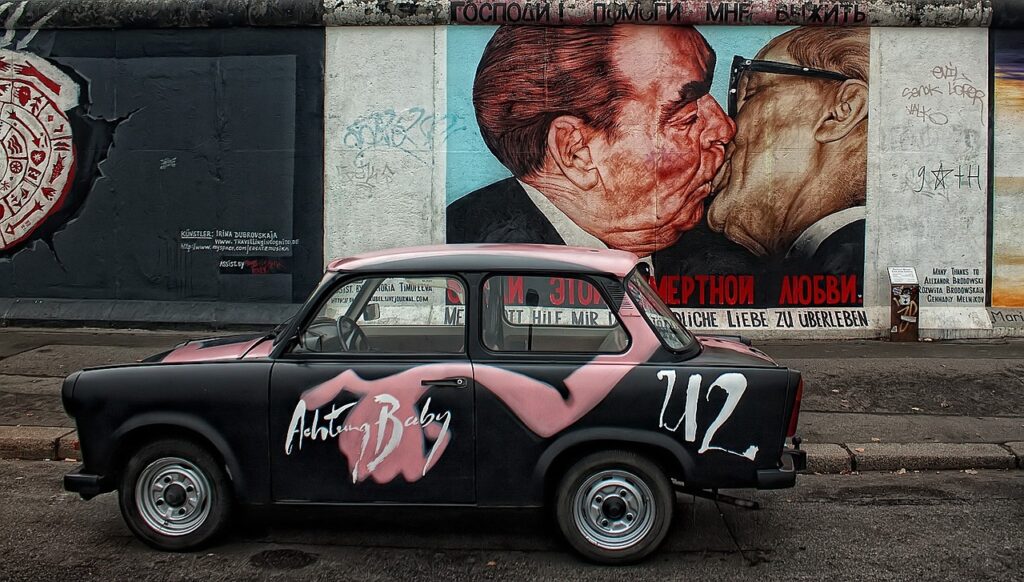 Image by Peter Dargatz

5.Holzmarkt – urban flair on the banks of the Spree River
The Holzmarkt is a lively place on the banks of the Spree River and offers a variety of activities and creative settings. Here you'll find street food stalls, bars, art installations and even a beach area. The diverse atmosphere of Holzmarkt invites you to create photos and videos with an urban flair. From the colorful graffiti art on the walls to the lively crowds, Holzmarkt offers many interesting photo opportunities. You can get your picture taken on the banks of the Spree River, showcase delicious street food, or simply enjoy the relaxed atmosphere and share your experience with your follower
No matter if you are in The WOW
2.0, in front of the imposing Brandenburg Gate, at the Mauerpark flea market, the East Side Gallery or the Holzmarkt, Berlin offers a wealth of inspiring locations for your Instagram and TikTok content. Use these hot spots to create unique images and videos that reflect your personality and individual style. Remember that the most important thing when creating content for social media is your creativity and authenticity. Use these hot spots as a backdrop, but don't forget to add your own unique twist. Experiment with perspectives, play with light and shadow, and have fun while creating your content. Berlin is a city full of cultural diversity and creative opportunities. The hot spots above are just the beginning. Get out there, explore the streets and find your own hidden treasures to share with the world. Have fun photographing and sharing your Berlin adventures on Instagram and TikTok!